Rebates and Promotional Cost Saving Deals
Crose Mechanical is now able to offer full financing from 0% interest OAC.
The Home Efficiency Rebate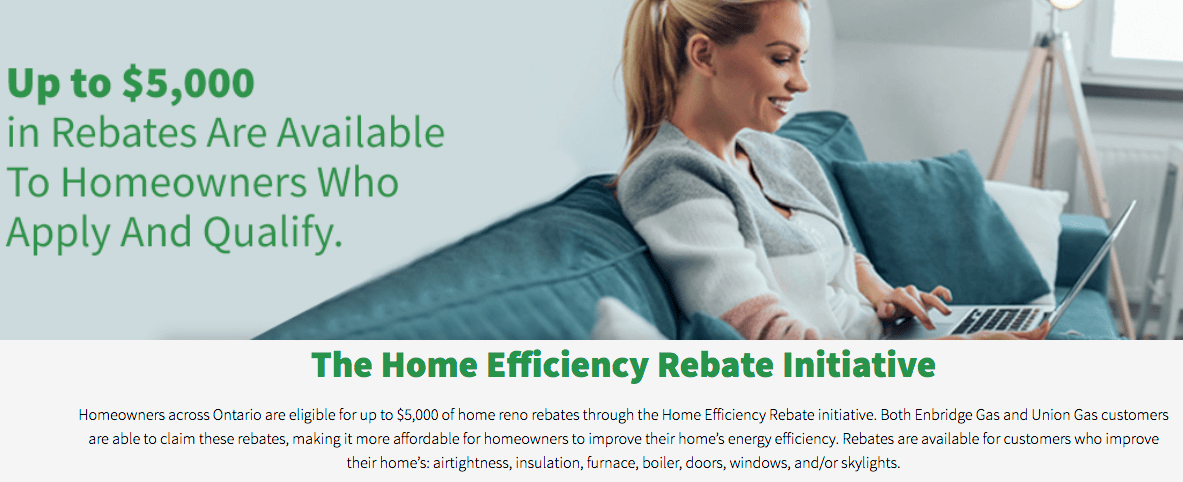 Epic Ontario Energy Rebates for Grey Bruce
Crose Mechanical works with our clients to ensure that they are aware of the current rebates that are available to clients in Owen Sound and Grey Bruce, Ontario.
When you make a qualifying purchase with us, we will check to see if there are current rebates available and submit it on your behalf if you like.
Please refer to this page often as we will keep it up to date with current promotions.
Our Spring 2019 campaign is now on!
For customers who are having a new propane furnace installed, you will receive a $750 credit applied to your new Superior Propane account! Customers currently with other suppliers who wish to switch to Superior will receive up to 500 Free Litres of propane! New customers also now receive our 'No Run Out' Guarantee with their new Smart Tank.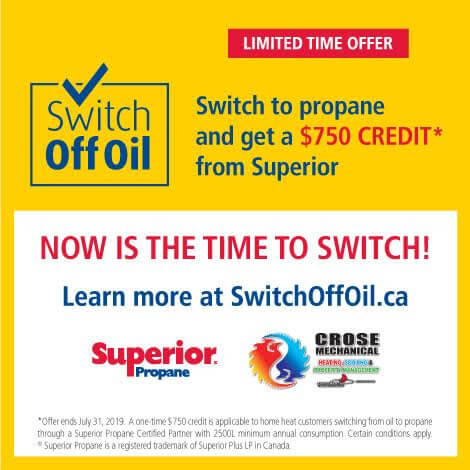 Union Gas Home Reno Rebate
"Planning renovations or upgrades to your home in the near future?
With the Home Reno Rebate from Union Gas, in partnership with the Government of Ontario and Save on Energy, you could be eligible for up to $5,000 in renovation rebates plus additional electric appliance rebates."