We are an award-winning HVAC company serving Grey & Bruce Counties Ontario as well as Halifax and Dartmouth Nova Scotia.  Our Mission is to provide the best customer service in the area.
Join The Crose Comfort Club
You're busy. Let us take something off your plate by taking care of your furnace, boiler, and air conditioner on a regular basis.
Recently, we've set up the Crose Comfort Club (or CCC) which is our preferred customer list as part of our heating and cooling family.
We'll give you a call in the Fall, Spring, or Summer to look after maintenance, any repairs that are required, give your furnace a tune-up to save you money in the long run.
We want to take care of you at your convenience and offer you peace of mind.
Also servicing Ductless Splits!
Servicing Owen Sound and Grey Bruce Counties from Kincardine to Markdale, Meaford, Thornbury, Port Elgin, and Saugeen Shores up the Bruce Peninsula to Tobermory.
Servicing Halifax and Dartmouth including Burnside, Montague Gold Mines, Loon Lake, Cole Harbour, North Preston, Lake Echo, Porters Lake, West Porters Lake, Mineville, Lawrencetown, and East Lawrencetown.
Be a part of the Club where you do not have to worry about your comfort throughout the year.
You're heating, ventilation, and air conditioning system is very important to your comfort on a daily basis and nothing will spoil your day faster than an avoidable breakdown.
Maintenance reduces the chance of an inopportune breakdown and maximizes efficiency. As part of the Club, we will contact you to arrange a seasonal or yearly inspection with cleaning and tuneup to ensure that your equipment is in tip-top shape.
Packages include furnace, air conditioner, water heater, and heat recovery ventilator (HRV) and any other gas or oil equipment in any combination and whatever frequency that you want.
As part of the Club, payments will be made automatically from your account and we will call you to automatically have the visit scheduled at your convenience.
Easy monthly payments for equipment maintenance check, full system warranty or a full house peace of mind.
One low payment to make sure you are taken care of.
What's better than that?
Who Would Benefit Most From The Crose Comfort Club?
Pretty much anybody who wants the peace of mind in knowing what their bill is going to be rather than getting surprised with a no-heat situation where you are open to almost any cost.
With the Crose Comfort Club, you will know on a monthly basis what you are paying which could be as low as $9.99 a month.
Knowing your budget and that your furnace, water heater, and air conditioner are all going to get taken care of.
That's why we created the Club.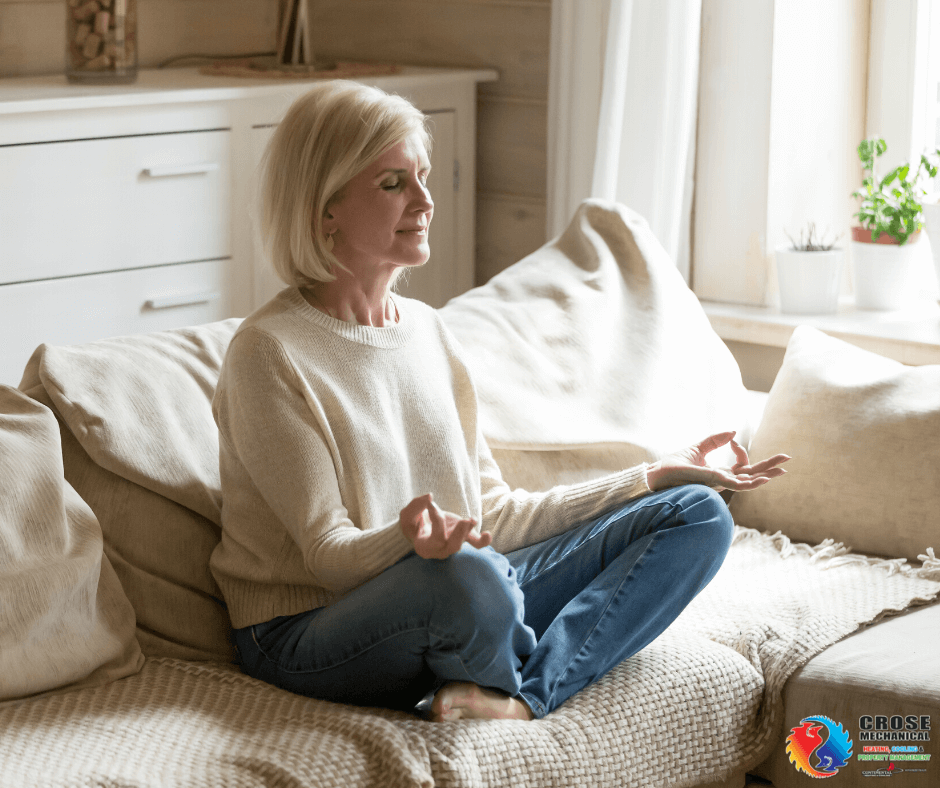 Tell Me About The Frequency A Person Would Want To Choose For CCC Visits
The frequency depends on the customer's desires.
If you're a fairly able-bodied person that goes downstairs and looks at your furnace on a regular basis just as a matter of course, then perhaps a once a year furnace cleaning and check-up is suitable for you.
If you want to avoid the basement and the furnace area at all costs, maybe you'd like us to come in and check it twice a year.
Do you have air conditioning? We check air conditioning once a year or we can set it up that we do it at the beginning of the season and at the end of the season.
It's whatever will make you feel comfortable.
What Should Homeowners Do To Get Ready For The Visit?
For the first visit, we like to come to your residence and talk with you about what type of service you're looking for.
Are you looking for a once-a-year furnace cleaning? Or maybe a furnace cleaning and an air conditioning cleaning?
Do you want us to look after a full warranty for all the parts and pieces in your entire home's heating and cooling system?
We can do all of that and we can arrange to come based on whatever your comfort level is.
We want to talk about it, discuss it, and nail down a monthly fee or cost for you so that you know exactly what to expect looking forward and exactly what your service is going to be.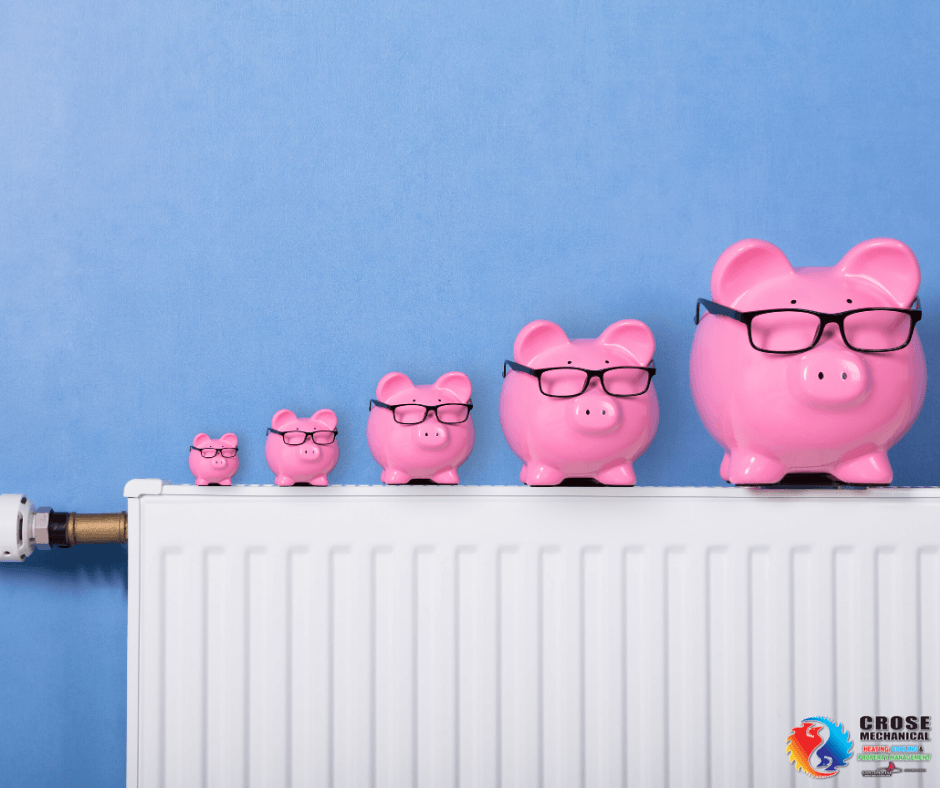 What About Cottages And Home Monitoring? What's Available?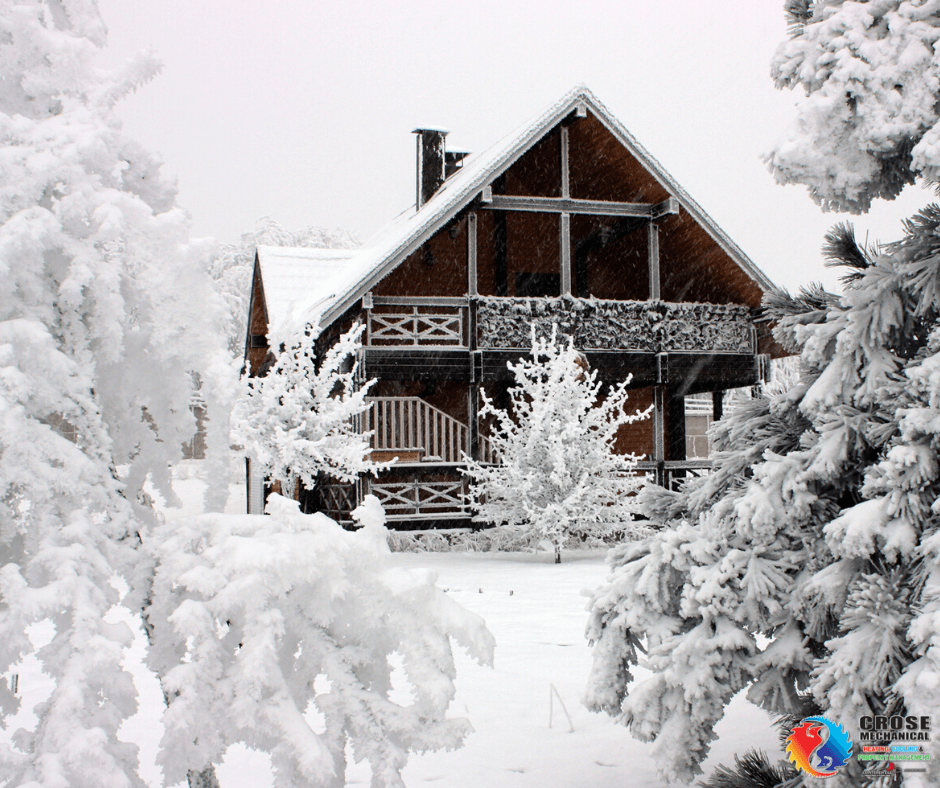 If you're fortunate enough to have a winter home in Florida or somewhere warm and you travel out of the area to escape the blustery weather of Grey and Bruce Counties, you want to have peace of mind that your furnace is going to keep your house warm or semi-warm to keep the water pipes from freezing.
You want to have the confidence to go away without having to worry about it.
A suggestion is to join the Crose Comfort Club because we go in there on a regularly scheduled visit and we look things over and we clean and tune the thing up.
We also have available wifi monitoring systems so that when you're in Florida sitting on your front deck at your cottage, you can look at your phone and monitor the temperature at your house in Grey County. You can set it so that if it drops below a certain pre-set temperature, it will notify you to say that there's an issue. If there's an issue, you can simply give us a call and we'll go fix it for you. (Note: Home must have wifi capabilities.
At Crose Mechanical, we're fully bonded and we want to look after your home heating and cooling.
Oil Furnaces And Boilers Require More Attention
Oil equipment and boilers including oil, propane, or natural gas are very popular with older architecture.
Oil furnaces, according to the fuel oil code, require you to service have them inspected once per year - something that many people don't do right now.
When we come for an oil service, we'll replace the nozzle, replace the oil filter, and we'll do a cleanout of all your combustion passages in order to keep efficiency as high as possible, along with a system check
We can look at and examine your oil tank and make sure that everything is oil-tight so that there are no issues and your insurance company doesn't become involved.
For oil, propane and natural gas boiler systems, there are many things that should be looked at and monitored on a regular basis.
The pressure in the system and the condition of the expansion tank.
Has your release valve been replaced or tested any time that you could think of?
The condition of the burner or burners themselves, flue passages and the heat exchanger on the inside of the boiler.
The efficiency is greatly affected by how clean your boiler is working.
A good clean boiler in tip-top shape is a very efficient system and very flexible.
Give us a call and we can come out and assess your boiler system and on a regular basis as part of the CCC.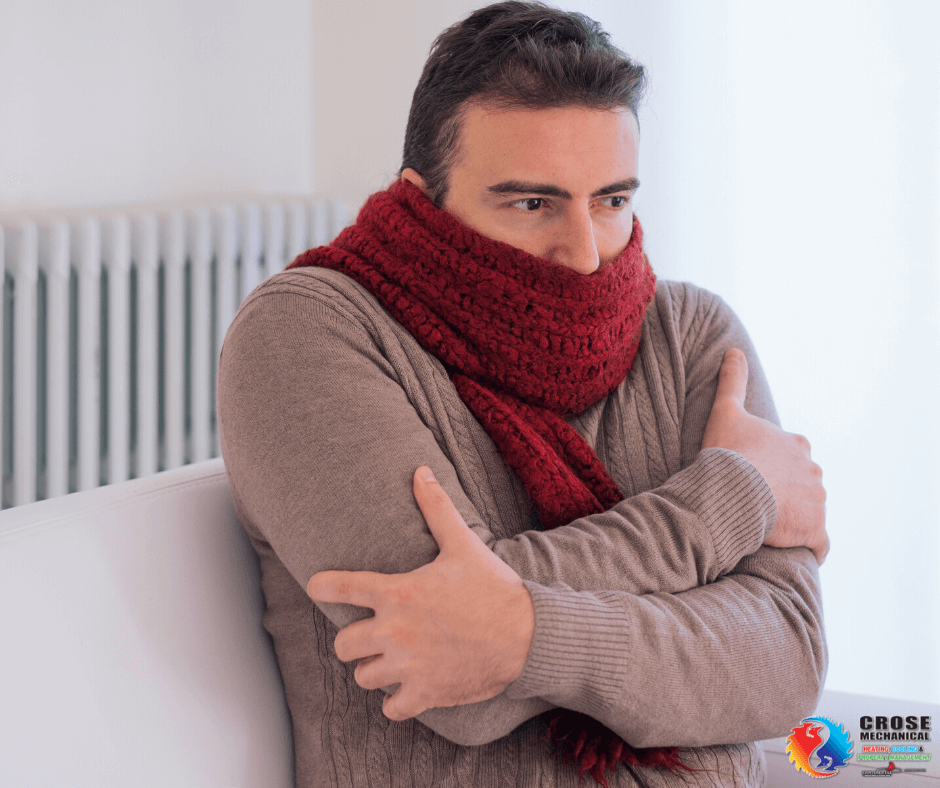 Why Invest In The Crose Comfort Club Instead Of Waiting Until Things Break Down?
Temperatures go up and down and you never know where the weather is going to go.
Think about a car. You get regular maintenance such as oil changes and checking the tire pressure to make sure that everything is mechanically sound and that things continue to run. You know that if you don't change your oil that eventually your engine is going to break and you're just waiting for the time that it leaves you at the side of the road.
Well, being stuck in the freezing cold when you're furnace gives out is a bad situation.
Why not have it looked at on a regular basis? We'll look for all the signs that things are going to happen. We'll replace and notify you, we'll let you know and make sure that it works in tip-top shape and the most efficient that it can.
With your furnace, the worst thing that you want happening is to have it break down on the coldest weather.
A story...
We got called by a person who had not had any maintenance done in the last 5 years and in the middle of a cold night, her heating system stopped.
We sent somebody up there and had to order a part and wait for it to arrive from out of town.
She was without any heat for at least four days.
If she had looked after and gotten some regular maintenance, and if we had cleaned it and looked for signs of the parts that would break down at a low low price, she would have avoided the after-hours emergency service and having to wait four days without any heat.
I urge you, just get your furnace checked out regularly with us and we will look after you!