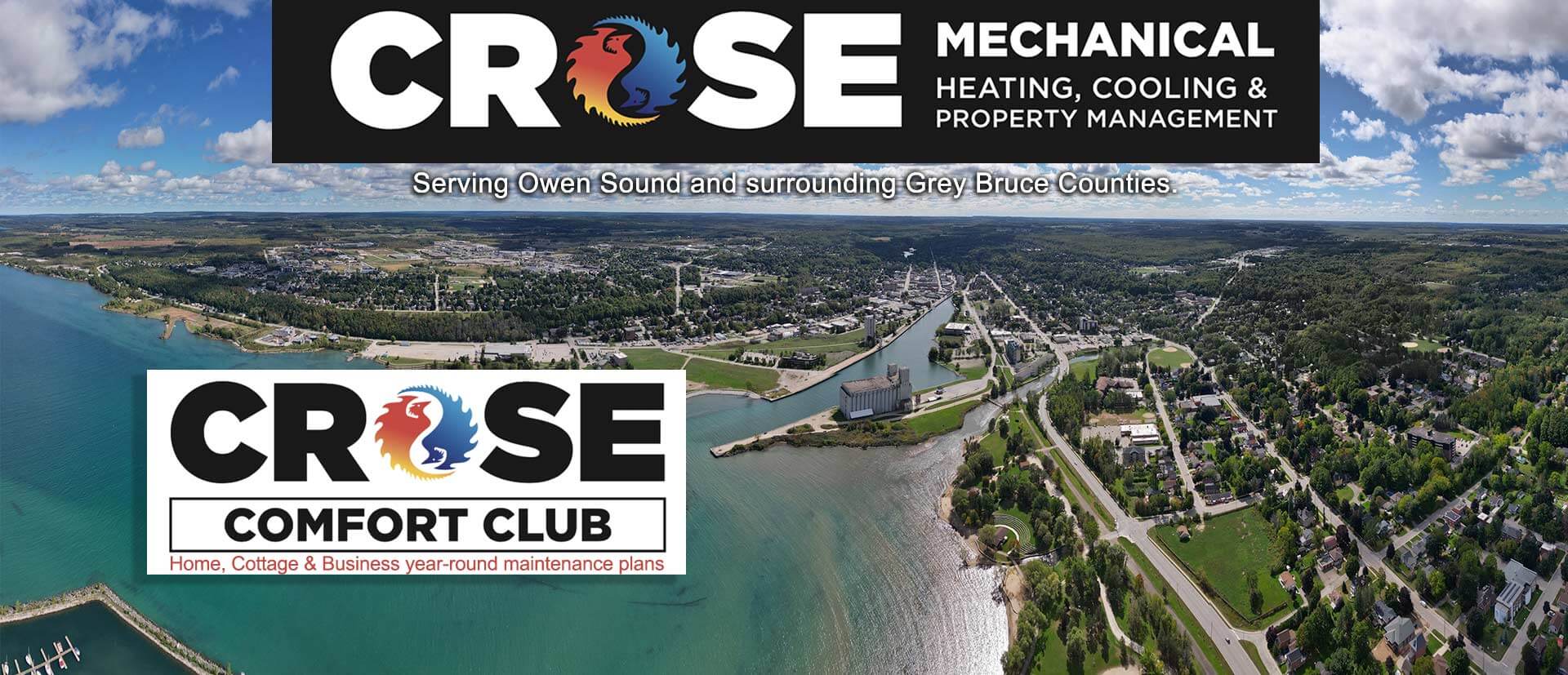 We want to offer our customers the convenience of our company looking after your furnace, boiler, and air conditioner year-round. Giving you service second to none.
That's why we created the Crose Comfort Club.
We'll give you a call in the Fall, Spring, or Summer to look after maintenance, any repairs that are required, and give your furnace a tune-up to save you money in the long run.
We want to take care of you and provide you with peace of mind.
Be a part of the Club where you do not have to worry about your comfort throughout the year.
Your heating, ventilation, and air conditioning systems are very important to your comfort on a daily basis and nothing will spoil your day faster than a breakdown.
Maintenance reduces the chance of an inopportune breakdown and maximizes efficiency. As part of the Club, we will contact you to arrange a seasonal or yearly inspection with cleaning and tuneup to ensure that your equipment is in tip-top shape. Payments will be made automatically from your account and we will call you to automatically have the visit scheduled at your convenience.
One low payment to make sure you are taken care of. What's better than that?
*We also serve Ductless splits.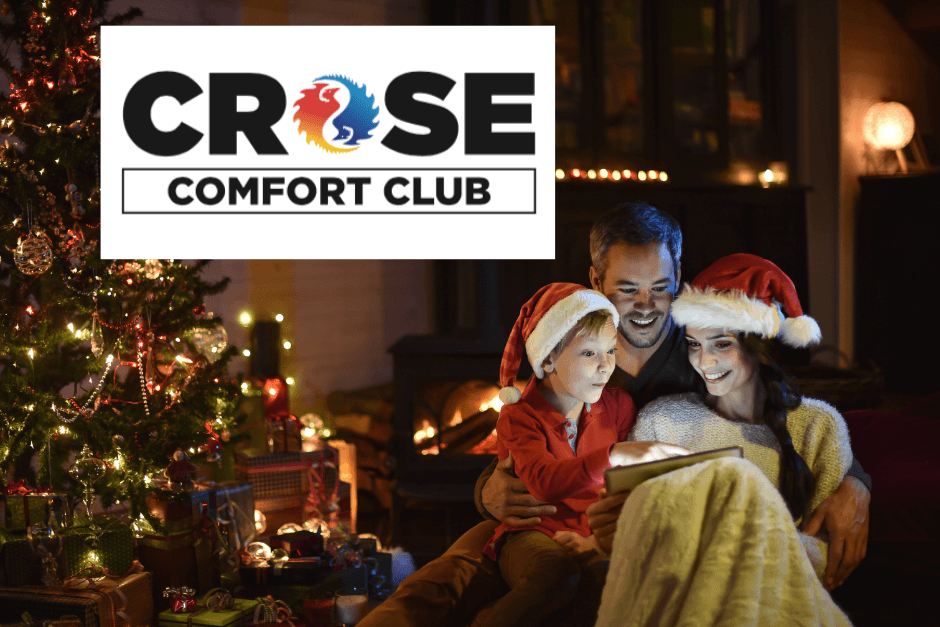 Whole Home Protection & Maintenance Plan
From $84.50
/ Month
Full Service Protection
Cleaning and tuneup of all gas or oil heating, and water heating equipment
Includes fireplaces
Parts warranty included with exceptions
Gas Heating & Cooling Protection & Maintenance Plan
From $48.50
/ Month
Gas furnace yearly maintenance and parts and labour warranty
AC tuneup and warranty
Coil cleaning and priority service
Oil Heating & Cooling Protection & Maintenance Plan
From $51.30
/ Month
Oil furnace maintenance and parts and labour warranty
AC cleaning and warranty, coil cleaning
Priority service
Cooling Protection & Maintenance Plan
From $37.50
/ Month
Seasonal cleaning and tuneup
Parts warranty, see exclusions
Coil cleaning
Gas Heating & Cooling Packages
Please decide if you require a Maintenance Plan (cleaning and check operation/safeties) or a, Maintenance Plan + Protection Plan (Parts & labour).
Gas Heating Maintenance Plan
From $12.50
/ Month (from)
Gas furnace cleaning, burners, and sensors as required, Air Filter is extra
Condensate system flush
Visual inspection and heat rise
Cooling Maintenance Plan
From $12.50
/ Month
Gas Heating & Cooling Protection Plan
From $25.15
/ Month
Combines Gas heating protection plan warranty and cooling protection plan
Priority status
Gas Heating Protection & Maintenance Plan
From $27.15
/ Month
Combines maintenance plan features with warranty on parts and labour on a by year by year basis
No worry plan. We will call you for maintenance
Priority status
Oil Heating Maintenance Plan
From $21.60
/ Month
Clean and vacuum out the furnace including heat exchanger passages and vent connector
Nozzle and oil filter change
Visual tank and system inspection for leaks
Oil Heating Protection Plan
From $31.00
/ Month
Parts warranty plan
Requires inspection to qualify
Please see exclusion list
Oil Heating Protection & Maintenance Plan
From $49.50
/ Month
Includes features of the maintenance plan & protection plan at a reduced price.
What is covered under the cooling protection plan?
Add-on fan centres
Capacitor
Line components
Internal copper tubing
Low ambient temperature sensor
Add-on indoor fan relay
Cooling contactor/relay
Evaporator coil
Internal electrical wiring
Condenser fan motor
Thermostat
Fan blade
Compressor and condenser coil replacement
Repairs required within the furnace or air handler
What is covered under the heating protection plan?
Aqua stat controls
Automatic gas control valves
Automatic vent damper/motor
Blower/component
Condensate pump
Door switch
Electric ignition system
Fan and limit controls
Fan motor
Flame spreader
Flow switch
Furnace low voltage circuit fuse
Gas burner and orifices
Gas regulator
Heating circuit transformer
Pilot burner
Power burner motor
Pulley and belt
Relay
Roll out switch
Summer/winter switch
Thermocouple/generator
Thermostat (except Wi-Fi enabled)
Vent system pressure switch
Ventor motor assembly
Heat exchanger
Heating coil (air handler)
Heating sections (boiler)
Firebox/combustion chamber
Wi-Fi enabled thermostats
Furnace filters
Low and high water cut-off valves
Circulating pumps
Zone valves
Parts added on to accommodate ancillary equipment
Replacement of complete heating unit
Start by choosing one of our plans (Maintenance Plan or Maintenance + Protection Plan)
Then select in the form below what package you think best suits your needs so that one of our representatives can follow up with you to work out the details. There is no commitment required for you to receive a call from one of our representatives, so click the button below to start the process!
Note:  We still offer a one-time payment plan if that better suits you than the monthly payment plan.
Maintenance Service Details:
Remove and clean flame rod, check furnace for moisture stains, and gasket leakage, clean and flush condensate drainage system as required, check electrical connections, , vacuum blower compartment, wipe down surfaces, check venting inside and outside for cracks, check gas supply lines, visually check surrounding gas system for code violations inside and outside.
Sootmaster Vacuum and brush out heat exchanger passages, brush out and vacuum vent connector, change oil nozzle, clean electrode tips, check spark gap, change oil filter, fire up and do smoke test on flue products, Combustion analysis, set up burner for suitable CO content and maximum efficiency.
Check and clean or replace furnace air filter, check and clean evaporator drain system, static pressure test before and after evaporator coil, outdoor coil clean if necessary, vacuum out debris from outdoor unit, check bearings for condenser fan, check electrical connections, check capacitor, check contactor, check air temperature rise outdoor coil, and temperature drop on inside coil, check relative humidity inside
Vacuum out control and fan area as required, visual inspection of fan, clean burners as required, clean glass as required, tighten connections on gas control, check millivolt readings.
Tankless Water heater service
Clean out combustion area and burners, check and clean flame rod, water side flush if valves and access installed, combustion analysis.