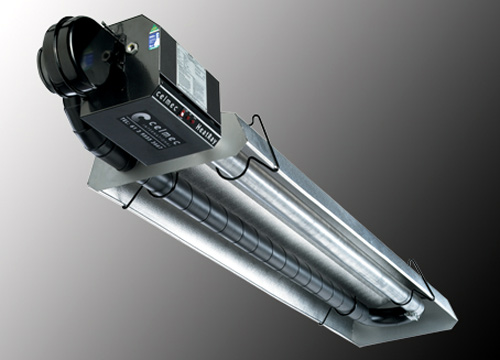 Crose Mechanical sells, services, and installs radiant tube heating systems for commercial buildings, industrial, and residential garages in the Owen Sound and Grey Bruce areas of Ontario as well as Halifax and Dartmouth areas of Nova Scotia, Canada.
What Is A Radiant System?
Radiant systems heat objects without heating the air in between, like a bonfire or the sun on a cold day. You can feel the warmth but the air is still cold.
An ideal application for a radiant tube heater is a garage with concrete floors. The radiant heat is absorbed by the concrete and items in the way. The large concrete mass will hold the heat when the garage door opens, causing most of the heated air to escape.
Are There Rebates for Radiant Tube Heaters?
Recently we installed two High Efficient Radiant Tube Heaters in the area.
Our clients qualified for a commercial efficiency rebate from Union Gas.
The customer has two efficient heaters in the very large garage and received an $800 Union Gas Rebate.
Tube heater manufacturers will estimate expected heat loss for your buildings and design the most efficient system for you.
We install it, you get the rebate. Simple!
For a list of current rebates available in Ontario, please consult our Rebate Programs page.