RunTru 18-SEER Single-Zone Low Ambient Ductless System
Suggested Retail Price*: $
Single-zone and multi-zone ductless systems deliver warm or cool air right where you need it. Whether you want to improve temperature control in specific rooms or to replace inefficient window units and space heaters, a ductless system offers a solution that's not only flexible—it's quiet, efficient, economical, and easy to install.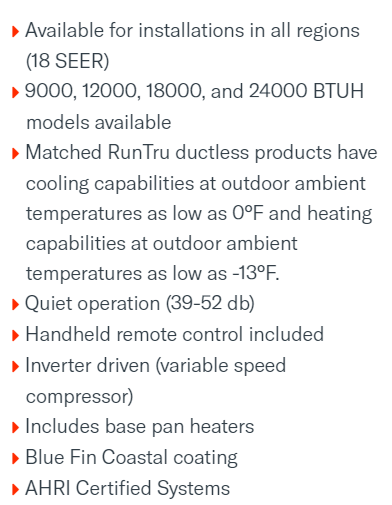 * Pricing may vary based on current market pricing at the time of sale
Fill out the form below with your questions about this product and we'll get back to you as soon as we can!