What Are Ductless Splits?
Last Updated October 31, 2019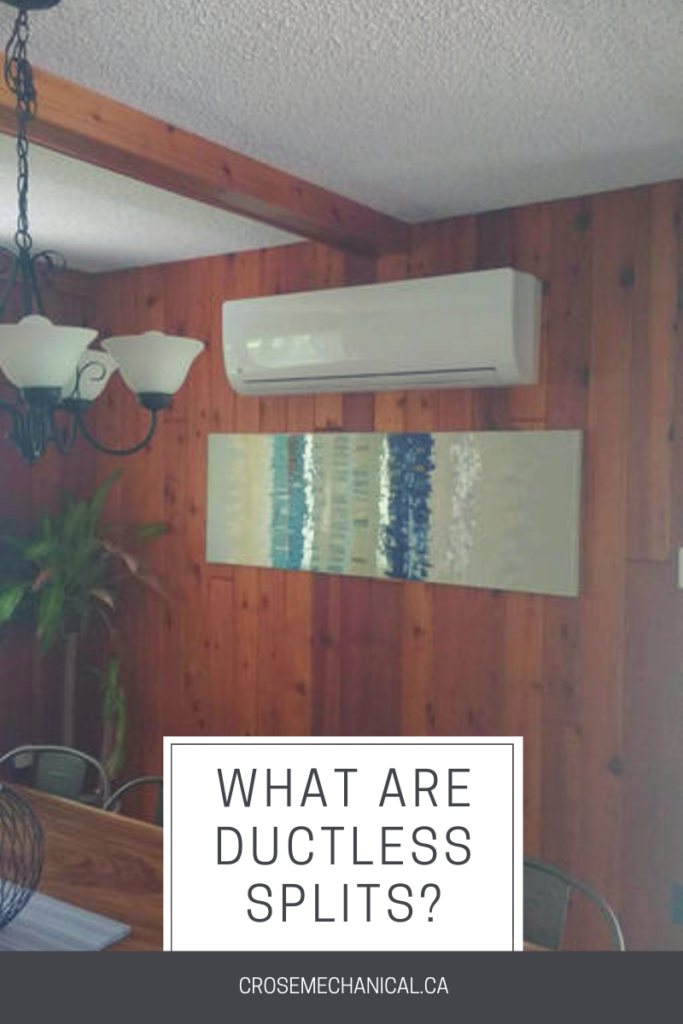 Ductless splits are becoming more and more popular for rooms that don't have air ducts.
Also known as heat pumps, these are beautiful options to consider. They are more efficient than a baseboard heater and don't have fossil fuel carbon tax because they work using electricity.
Heat pumps are very efficient ways to heat your home AND provide summer air conditioning.
If running ductwork through your house isn't appealing, consider ductless heat pumps as an option.
How Does It Work?
A heat pump uses a reversing valve to absorb heat from outdoors and blow it into the house in winter. It does the opposite with cool air in the summer.
Even at cold temperatures, there is still energy in the air and the compression technology will translate that energy into heat in your home.
Tell Me More About Heat Pumps
If you have one of these units or you want to know more about what it is, how it works, and what to do if it breaks down or stops working, read this blog post that Eric wrote about them.
Where Can I Get Ductless Splits?
Crose Mechanical installs, services, and maintains heat pumps and ductless splits in the Owen Sound and Grey Bruce counties of Ontario, Canada.