Now Booking Fireplace Tune-Ups
Last Updated November 6, 2019
Crose Mechanical is a fireplace dealer for Continental, a sub-brand of Napoleon.
We also install, maintain, and repair all models of gas fireplaces.

Why Should I Consider A Fireplace?
A great pro of fireplaces is that many of the models will operate and give you heat without hydro.
If you live in a place such as Tobermory, Lion's Head, or Ferndale – which are prone to power outages – a fireplace put in the right spot in your house will give you heat during those outages.
And they look great, too!
Where Can I Find More Information on Fireplaces?
We answered some frequently asked questions in our article, What You Need To Know About Fireplaces.
You can also read more about our fireplace services on our website.
Need A Tune-Up?
Get your fireplaces serviced starting from $85 within the city limits of Owen Sound.
Discount prices are available for multi-unit servicing.
Contact us to book your fall tune-up today!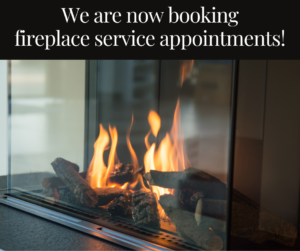 Interested In A Fireplace Installation?
Give us a call at (510) 372-2978 and we'd be happy to help.